"SAUSŲ" KONTAKTŲ PERDAVIMAS PER OPTIKĄ
VOSCOM "sausų" kontaktų  perdavimo per optiką įrenginiai leidžia per  vienamodę (singlemode) arba daugiamodę (multimode) šviesolaidinę  vienos skaidulos optiką perduoti  nuo 1 iki 8 kanalų viena kryptimi-simplex arba abiem kryptimis-duplex "sausų" kontaktų būseną. Šie šviesolaidiniai siųstuvai ir šviesolaidiniai imtuvai paprastai naudojamai programose su prieigos kontrolės sistema, signalizacijos įvykių įjungimo sistemose, pastatų automatikos ir aplinkos kontrolės sistemose, gaisro ir signalizacijos sistemose, PIR signalų perdavimo, eismo signalų kontrolės įrangos ir kitose sistemose.Irenginiai paprastai būna su standartinėmis  FC arba ST optinėmis jungtimis.
  "Plug and Play" konstrukcija užtikrina sistemos įrengimą ir veikimą be jokių papildomų  derinimų, o optiniai koregavimai niekada nereikalingi. LED indikatoriai yra skirti stebėti sistemos veikimo momentinę būseną. 
VOSCOM įrenginių modeliai:
1. 1-kanalo simplex  "sausų' kontaktų perdavimo per optiką keitiklis
     1-Channel Simplex Contact Closure over Fiber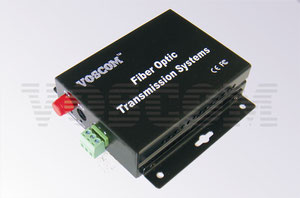 • Dry Contact Closure over fiber
• Support Multi-mode Fiber up to 2km
• Support Single-mode Fiber up to 100km
• Single-Fiber Digital Transmission
• Stand-alone or Rack-mount

Fiber Optic Contact Closure Transmission 1-Channel Simplex Contact Closure over Fiber
VOS-1FOM-SCCTR.pdf
Adobe Acrobat Document
65.5 KB
Vartotojo instrukcija
VOS-1FOM-SCCTR-Installation-Manual.pdf
Adobe Acrobat Document
396.8 KB
2. 2-kanalų simplex  "sausų' kontaktų perdavimo per optiką keitiklis
     2-Channels Simplex Contact Closure over Fiber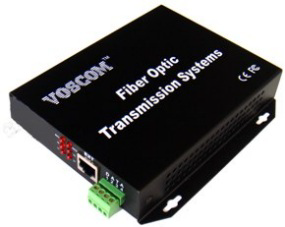 VOS-2FOM-SCCT/R series 2-Channel Simplex Contact Closure Transmission
•Support Point-to-Point or Daisy-Chain connection
•Dry Contact Closure or TTL data over one fiber
•Multi-mode Fiber Support for Distances up to 2.0 km
•Single-Mode Fiber Support for Distances up to 100 km
•LED Status Provide Rapid Indication of Operating Parameters
•No EMI or RFI and no ground loops
•Stand alone or rack-mount
•Produce according to customer's specifications,providing OEM
Specification
•Contact Closure
Number of Channels:2-Channel Simplex CC
Data Formats:Contact Closure, TTL
Data Rate:DC to 200Kbps
Response Time:2 ms
Relay/Contact Rating:0.5 A @ 200 VDC
Bit Error Rate:< 10E-9
•Connectors
Contact Closure:Terminal Block
Optical:FC/PC or ST/PC Optional
Stand-Alone Power:Screw terminal block
Rack Power:AC line cord
•Electrical & Mechanical
Input Power Requirements:DC 5V@2A
Power Adapter:AC 100V~240V
Power Consumption:< 3W
Stand-Alone Dimensions:142mm 107mm 25mm
Card for 4U Rack Dimensions:145mm 170mm 20mm
Shipping Weight:1.8kg (include TX & RX)
Operating Temperature:-45 C~+75 C
Storage Temperature:-45 C~+85 C
Relative Humidity:0%~95% (non-condensing)
MTBF:>100,000 hours
•Environmental
Operating Temperature:-45 C~+75 C
Storage Temperature:-45 C~+85 C
Relative Humidity:0%~95% (non-condensing)
MTBF:>100,000 hours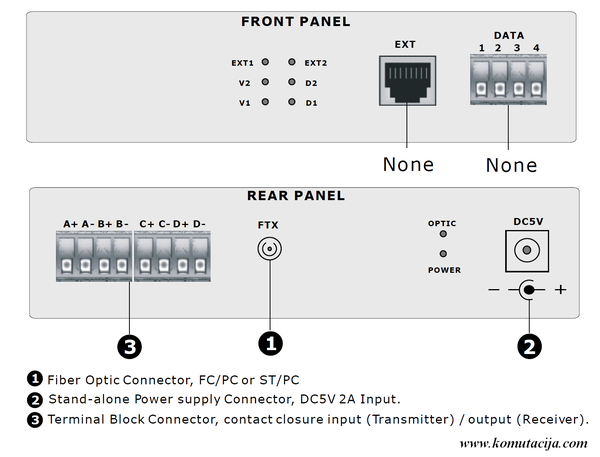 Fiber Optic Contact Closure Transmission 2-Channel Simplex Contact Closure over Fiber
VOS-2FOM-SCCTR.pdf
Adobe Acrobat Document
66.3 KB
Vartotojo instrukcija
VOS-2FOM-SCCTR-Installation-Manual.pdf
Adobe Acrobat Document
414.6 KB
3. 4-kanalų simplex  "sausų' kontaktų perdavimo per optiką keitiklis
     4-Channels Simplex Contact Closure over Fiber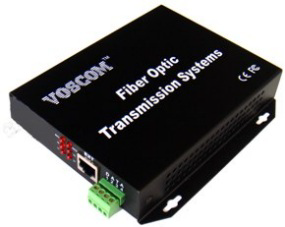 •Support Point-to-Point or Daisy-Chain connection
•Dry Contact Closure or TTL data over one fiber
•Multi-mode Fiber Support for Distances up to 2.0 km
•Single-Mode Fiber Support for Distances up to 100 km
•LED Status Provide Rapid Indication of Operating Parameters
•No EMI or RFI and no ground loops
•Stand alone or rack-mount
•Produce according to customer's specifications,providing OEM
INFORMACIJA UŽSAKYMUI:
FOT VOS-4FOM-SCCT/TX 1Sk/4K ZN Kodas 580451
FOT VOS-4FOM-SCCR/RX 1Sk/4K ZN Kodas 580452

Fiber Optic Contact Closure Transmission 4-Channel Simplex Contact Closure over Fiber
VOS-4FOM-SCCTR.pdf
Adobe Acrobat Document
68.4 KB
Vartotojo instrukcija
VOS-4FOM-SCCTR-Installation-Manual.pdf
Adobe Acrobat Document
419.4 KB
4. 8-kanalų simplex  "sausų' kontaktų perdavimo per optiką keitiklis
     8-Channels Simplex Contact Closure over Fiber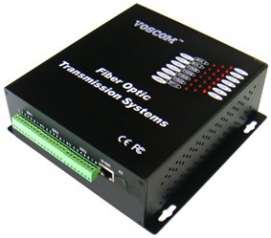 •Support Point-to-Point or Daisy-Chain connection
•Dry Contact Closure or TTL data over one fiber
•Multi-mode Fiber Support for Distances up to 2.0 km
•Single-Mode Fiber Support for Distances up to 100 km
•LED Status Provide Rapid Indication of Operating Parameters
•No EMI or RFI and no ground loops
•Stand alone or rack-mount
•Produce according to customer's specifications,providing OEM

Fiber Optic Contact Closure Transmission 8-Channel Simplex Contact Closure over Fiber
VOS-8FOM-SCCTR.pdf
Adobe Acrobat Document
75.6 KB
Vartotojo instrukcija
VOS-8FOM-SCCTR-Installation-Manual.pdf
Adobe Acrobat Document
494.7 KB